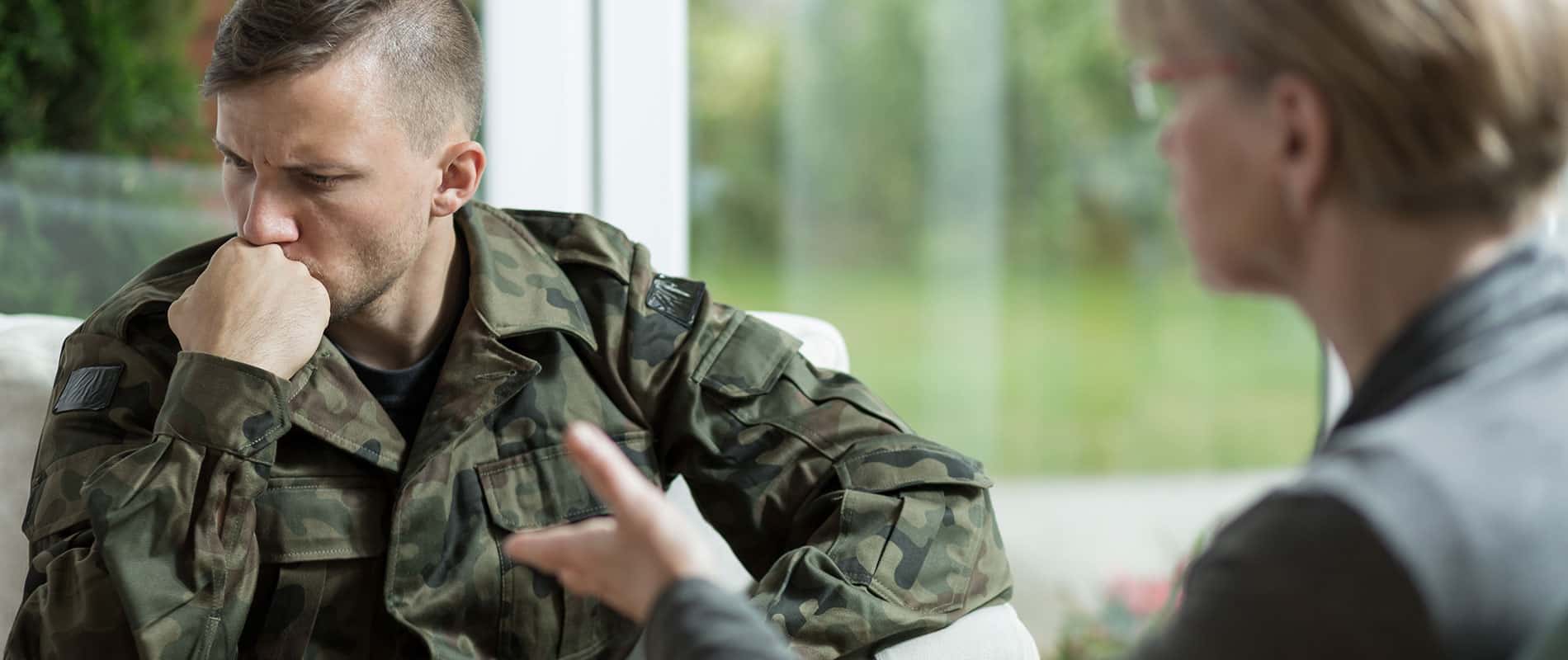 Trauma Treatment
Your information is always kept private.
"*" indicates required fields
Trauma Treatment
We all have experiences that define and shape who we are. Unfortunately, there are experiences that can rob your sense of safety and surround you with feelings of fear, anxiety and confusion.
At Fountain Hills Recovery, we understand how trauma can have a lasting impact on your life. You might feel lost with intense feelings of stress and anxiety casting a shadow over you. The trauma you endured is making it challenging to cope with everyday life.
Our trauma recovery center got its start helping first responders cope with the stress and trauma they often have to face every day. With help from Fountain Hills Recovery, you can uncover the source of your trauma. That way, you learn how to move past it and reclaim the life that's been stolen from you.
How Do I Know That I Am Suffering from Trauma?
When someone experiences trauma, it's common for the memory of the event to be repressed or forgotten. You're left managing the symptoms such as stress, anxiety, insomnia or sudden changes in your mood without knowing the cause. It's important to know that any trauma impacting your life is not your fault. If you think that you might have underlying trauma, some of the common signs and symptoms include:
Unexplained fears of certain people, places or objects
Flashbacks and nightmares of a certain event
Moments of intense shame
The feeling of always needing to be on guard
Difficulty managing your anger
Personality changes, including a loss of interest in your hobbies
Trouble understanding the consequences of your actions
When Should You Look for Trauma Treatment?
When you're dealing with trauma, it's important to seek treatment as soon as possible. The courageous decision to find support can help prevent any self-destructive behavior or coping strategies from being internalized. If you're experiencing symptoms that are stopping you from enjoying your daily life, it might be time to reach out to the mental health experts at Fountain Hills Recovery.
You should consider finding support for your trauma if:
You are having a hard time doing daily tasks like self-care, work or other responsibilities
A friend or a loved one has noticed changes in your mood or behavior
You feel like your feelings haven't returned to normal after six to eight weeks
You're using self-destructive coping mechanisms like alcohol or drug abuse
Why Fountain Hills Recovery Trauma Treatment is Right for You
At Fountain Hills Recovery, we know that high quality, personalized treatment is one of the most effective ways at treating trauma. Our trauma therapy works to help you understand all the different ways trauma has impacted your life.
In our treatment facilities in Fountain Hills, Arizona, we use several types of unique therapies to help you address your trauma. This includes the revolutionary Eye Movement Desensitization and Reprocessing (EMDR) therapy. Under the guidance of a licensed therapist, EDMR encourages you to briefly recollect memories of past traumatic events to promote healing.
You did not choose to experience a traumatic event. Trauma can cause lasting changes in the parts of your brain that regulate thought, memory and emotion. But you don't have to go through these challenges alone.
We Offer Healing Without Judgment
Our trauma treatment works to help you identify the underlying cause behind your stress and anxiety. Whatever experience has led you to seek trauma therapy, our goal is to offer hope and healing. With guidance from our expert staff, you'll learn healthy coping skills that will help you regain the life your trauma has taken from you.
If you or a loved one is in need of trauma treatment, reaching out to our admissions team is an important step on the path to recovery. Contact us today to share your story and begin healing.

Begin your journey today.