Professional Treatment for Depression
At this point, you've probably tried to manage depression yourself and it hasn't worked, which is truly ok. Depression can be considered a common emotion these days, and unfortunately an everyday term that is used loosely to describe stress and feelings like sadness. For many others like you, depression is not a joke or a term to describe common emotions, it's a daily struggle that leads to dangerous emotions, detachment from life activities and often a high risk of addictive behavior.
Treating depression and other mental health disorders is what we do best. Our expert and caring staff is here, on call, ready to hear your story. When you come to our luxury depression treatment center, we'll work together and build a clear plan that fits only your specific needs. Fountain Hills Recovery is the depression treatment center in Arizona where we believe in getting you back to living a life with peace of mind, and even lasting happiness.
When you are ready, we are here for you – (800) 715-2004
As you take the right steps to fight back against depression, reach out and have a confidential conversation to see if Fountain Hills Recovery can help you. If our depression treatment facility is not the right fit, we'll provide you recommendations on how or where to get the help you need.
"Too many people wait until they are exhausted or depressed to make change or seek help. Mental health isn't something to put on the back burner. We can't keep good habits in storage until we need them. Mental hygiene takes practice and repetition. It should be as ingrained in our daily routine as dental hygiene. – Adam G."
Common Signs & Symptoms of Depression
Depression creates a dangerous and vicious cycle for those suffering, and even for those around them like friends and family.
The most common symptoms of depression include:
Persistent sad or "empty" feelings
Feelings of hopelessness or pessimism
Feelings of guilt, worthlessness, or helplessness
Irritability, restlessness
Loss of interest in activities or hobbies once pleasurable
Fatigue and decreased energy
Difficulty concentrating, remembering details, and making decisions
Insomnia, early-morning wakefulness, or excessive sleeping
Overeating, or appetite loss
Thoughts of suicide, suicide attempts
Learning to Manage Depression
Those who suffer from depression, anxiety and other severe mental health disorders often turn to unhealthy solutions. These approaches include self-medication through drugs, alcohol and other dangerous behaviors, all in an attempt to cope and soothe themselves. It's important for those with serious mental health disorders like depression to receive professional support, therapies and a personalized approach where clients understand their emotions in a safe environment, while learning healthy coping skills to increase stress tolerance for improved mood regulation.
Features of our depression program include:
Multiple levels of care – enables clients to heal at their own pace
High staff-to-client ratio – clients receive greater care and attention
Strong community around you –frequent one-on-one therapy and group therapy within a strong cultural and social environment
Holistic and experiential work – equine therapy, music therapy, fitness, yoga, and much, much more
Medication-assisted treatment (MAT) – will work with medical staff and detox centers as needed.
TMS therapy – can regulate discomfort and cravings during and after the recovery process
Start Healing from Depression at Fountain Hills Recovery
Depression medication from your primary care physician (PCP) may offer you short-term relief from your trauma & depression. In the end, however, delaying professional treatment may cause more problems in your life. If you're ready to not only understand, but truly beat your depression, Fountain Hills Recovery can help. When you are ready, our depression recovery center is here for you – 800-715-2004
Contact us to learn more about our outstanding therapies and schedule a tour of our luxury properties.
Frequently Asked Questions
Are there different kinds of depression? What's unique about them?
Yes, depression is not a one-size-fits-all condition. It comes in many types and can manifest in various symptoms. For a person with major depressive disorder, for example, it may look like repeated overpowering periods of sadness. Those who experience lingering depression, on the other hand, may be living with a different condition, known as persistent depressive disorder. Likewise, some patients experience depression as part of or alongside other illnesses. If someone has bipolar disorder, depression could look like deep sadness alongside spurts of manic swings the other way. Each kind of depression has its own unique hue. Whatever the case, every patient with depression deals with a huge load on their emotional health.
If you are dealing with depression, you are not alone. Many other people do, too. Just as others have found help through care options such as a residential depression treatment center, so can you.
Are there factors that put certain people more at risk for depression?
Yes. Genetics are a factor. If you have a history of depression in your family tree, you will have a higher likelihood of experiencing it, too. Likewise, trauma or loss can trigger the condition.
At the same time, no matter what your risk factors, you are not destined to a life of darkness. With the right care and treatment, you can have great hope for a better future. This is part of why treatment at the right facility is so important.
What if someone I love has depression? What can I do?
One of the best ways to love someone who's battling depression is through your physical and emotional presence. Listen thoughtfully without criticism. Be available to hear their feelings and concerns. Simply by being near and caring, you will provide a powerfully comforting help.
When appropriate, you can also gently point your loved one towards professional therapy, counseling or the help of inpatient depression treatment centers. Above all, communicate that you are on the journey with them and they are not alone.
Where is your facility?
We have two locations, both peaceful and inspiring settings for patients. Our Scottsdale location (7210 E. Dale Ln., Scottsdale, AZ 85266) features a beautiful, calming atmosphere in Pinnacle Peak Park. This rural, serene locale showcases breathtaking views of mountains, nature trails and desert scenery, as well as luxury homes, farms and ranches. Our Fountain Hills location (16872 E. Ave. of the Fountains #204, Fountain Hills, AZ 85268) is conveniently located near the Diamante Del Lago neighborhood and Fountain Park. Enveloped by the region's natural beauty, it is a setting filled with a rich arts community and lots of cultural diversity. The nearby McDowell Mountain Regional Park provides plenty of places to get out in nature and find tranquility, as well.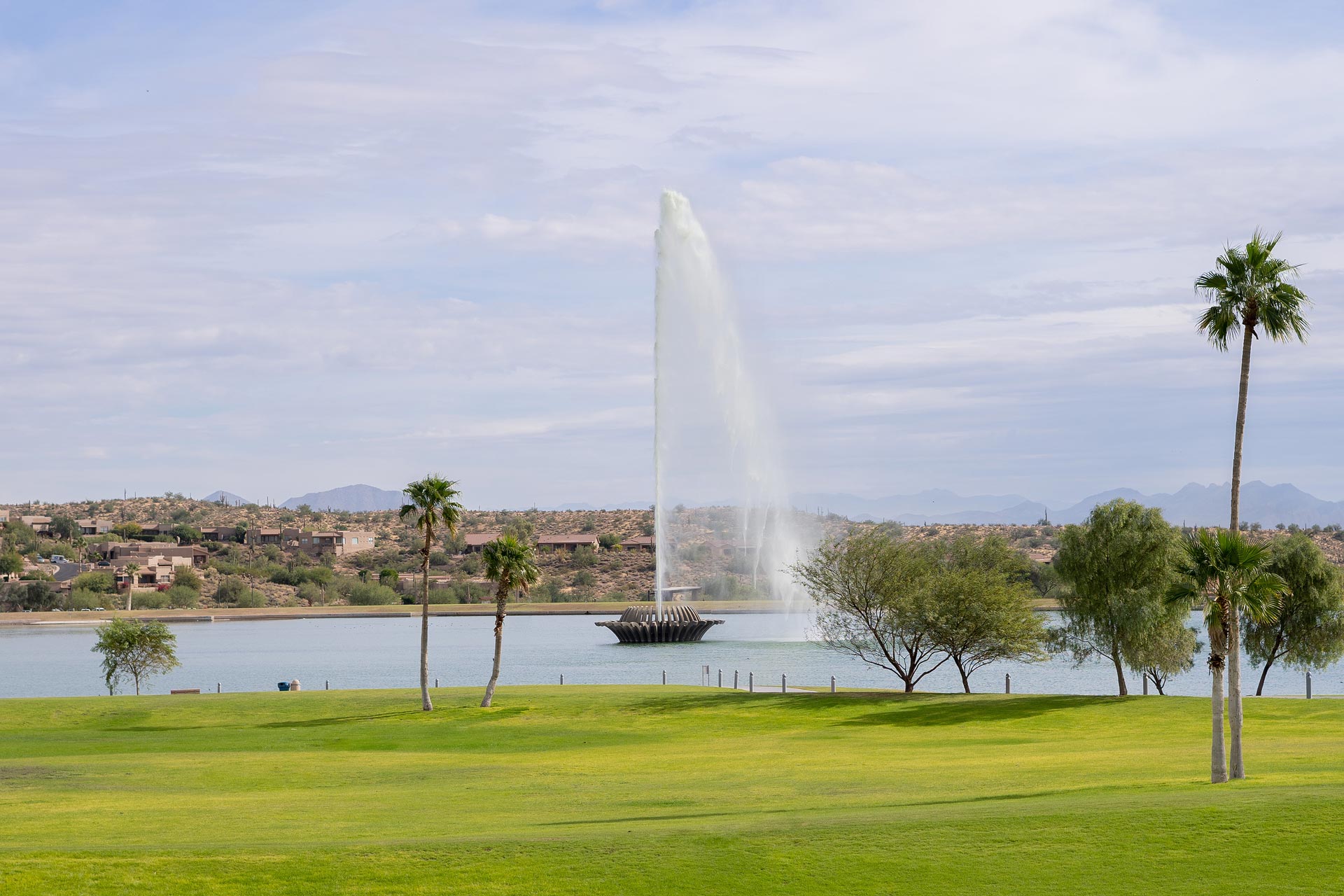 Fountain Hills Recovery is here to help.
Call us now at (800) 715-2004 to begin your journey towards a life free from the grips of substance abuse and behavioral health disorders.
"*" indicates required fields