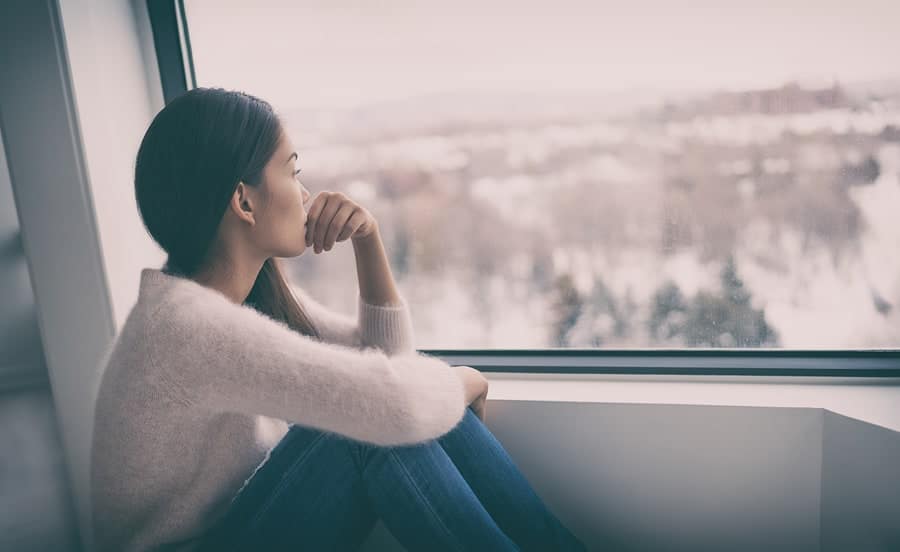 Depression Treatment
Your information is always kept private.
"*" indicates required fields
Depression Treatment
The motivation to exercise has faded away, reading doesn't give you the same sense of fulfillment it used to and spending time with family and friends feels empty. Passions and hobbies that used to give you joy suddenly feel bland. This is what depression feels like, and oftentimes it can affect every aspect of your life.
These feelings of hopelessness and despair can become so powerful that they impair your ability to function on a daily basis. While it might feel like you're alone without any solution, Fountain Hills Recovery, a premier inpatient depression treatment center in Arizona, is here to help support you.
Inpatient Depression Treatment at Fountain Hills Recovery
We've learned that helping people understand inpatient depression treatment makes them more comfortable about therapy. So, what does depression treatment at Fountain Hills Recovery look like? It all starts with a conversation. During the admissions process, our compassionate and expert team will learn:
Your history with depression and the symptoms you experience
The state of your overall physical and mental health
What medication (if any) you've taken to manage your symptoms
Your answers to these questions allow us to create a treatment plan customized to your needs and designed to effectively help you manage your depression. Once you arrive at our Arizona treatment center, a therapist will guide you through treatment and help you process your depression in individual therapy sessions.
Both our outpatient and inpatient depression treatment programs also include group therapy. Group therapy gives you a safe space to get unique insight into your negative thought patterns and emotions from people who know what it's like to be in your shoes. You'll meet for group therapy sessions a couple times throughout the week. The topics covered in your group therapy sessions will help you develop healthy coping skills for your depression.
Medication Management
Many people who suffer from depression find that medication can help them manage some of their symptoms. But since everyone's brain chemistry is unique, it takes clinical experts to help you find the best medication for your symptoms. At our depression treatment center, our staff will monitor your medication throughout your time with us. We also have the ability to adjust your medication based on how you respond to treatment.
Why Should You Consider Rehab for Depression?
If you're one of the 17 million Americans suffering from depression, you might be struggling to keep up with everyday life. Whether it's going to work, practicing good self-care or even enjoying a hobby, depression can make even the simplest task feel impossible.
And while it would be nice if depression faded away on its own over time like a muscle pull or sprain, finding treatment is the best way to get you back on your feet. Depression steals your motivation for moving your life forward, and if left untreated, it can gain momentum and become a risk to your well-being.
The good news is you have the potential to fight back. And the depression treatment at Fountain Hills Recovery is the place to start.
Find Relief for Depression at Fountain Hills Recovery
Along the scenic views of Fountain Hills, Arizona, our inpatient depression treatment center can help recapture your passion for life. We're one of the leading luxury mental health treatment centers in Arizona. Fountain Hills Recovery gives you a safe environment to find peace on your journey through residential depression recovery. Contact our compassionate team today to get started with inpatient depression treatment and learn how you can break free from mental illness to live a happier, healthier life.

Begin your journey today.