Prescription Drugs Addiction Treatment
Perhaps benzodiazepines offered you relief from anxiety and depression. However, over time you may have developed a dependence or started mixing them with other drugs (such as opioids) to feel better. If you're struggling with an uncontrollable benzodiazepine addiction, we can help.
At Fountain Hills Recovery, our evidence-based approach, dual diagnosis treatment methods and personalized recovery plans can help you regain control and rebuild a life free of benzodiazepines.
Our Approach to Benzodiazepine Rehab in Arizona
Our approach to benzodiazepine addiction treatment is personalized. When you come to our prescription drug rehab in Arizona, we treat you with the dignity and respect you deserve. We know you're an individual with your own experiences and struggles, and that's why we work with you to develop a personalized treatment plan that targets your specific symptoms, triggers and mental health conditions.
Our incredibly compassionate and caring treatment team then works with you on a daily basis to help you heal from the suffering and damage caused by benzodiazepine addiction. Each of our staff members was meticulously chosen for their roles because of their extensive knowledge, expertise and even personal experience with addiction. This sets them up to give you unparalleled care and treatment to achieve long-lasting recovery.
What Prescription Drug Addiction Rehab Is Like at Fountain Hills
We know starting addiction treatment can be intimidating. That's why we aim to make you feel right at home as quickly as possible.
When you arrive at our private, luxury estates and facility, the first thing you'll do is get settled into your room and get acquainted with the space. Each residence offers a variety of amenities to help you relax and feel at home, which may include a full kitchen for healthy eating, an infinity pool, a home theater, and more. The amenities we offer help make us one of the best prescription drug rehab centers in the state.
After settling in, you'll meet with your personal Recovery team who will walk you through physical and mental assessments to help shape your individualized treatment plan. Your daily and weekly schedule will include:
Access to our highly-credentialed staff, including our Medical Doctors,Nurse practitioners, Behavioral Health therapists, Music Therapist, Yoga instructor and many more.
Individual and group therapy sessions to help you overcome your benzodiazepine addiction and develop healthy coping skills and a relapse prevention plan.
Additional evidence-based therapies like cognitive behavioral therapy, EMDR and much more.
Alternative, holistic therapies like music therapy, yoga, and Neurofeedback that support your recovery from benzodiazepine addiction.
Medication management, if necessary.
Benzodiazepine Addiction Treatment Programs in Arizona
A Home Away from Home at Our Secluded, Luxury Estates in Fountain Hills, Arizona
Benzodiazepine addiction treatment is most effective when you're away from the toxic environment where your addiction flourished. At our luxurious residences and facility in Fountain Hills, you'll have the rare opportunity to disconnect from your old life. You'll be safe and surrounded by all the care and support you need to fully focus on your recovery in our residential prescription drug addiction treatment.
Caring Staff Who Provide Empathy and Compassionate Support Every Day
Addiction isn't something to be judged for or ashamed about. Benzodiazepine addiction is a disease and we are determined to help you recover. At our prescription drug recovery center, our staff members know exactly what you've been through and integrate that understanding into the care they give you during treatment. Our highly trained and credentialed integrated treatment team prioritizes your recovery over all else.
Treatment Tailored in Arizona to Fit Your Specific Needs
Your struggles are your own and a one-size-fits-all treatment approach won't cut it. That's why we work with you to understand your physical, mental and emotional health and history with addiction. Together, we create a personalized treatment plan that targets your individual triggers and suffering. This is how you break free from addiction. We can help you achieve lasting recovery.
Heal from Benzodiazepine Addiction at Fountain Hills Recovery in Arizona
If you or a loved one is struggling with benzodiazepine addiction, effective and compassionate treatment is available at Fountain Hills Recovery. If you're ready to recover and regain a fulfilling, sober life, contact us or schedule a tour of our prescription drug rehab facilities today.
Frequently Asked Questions
What happens if prescription drug addiction isn't treated?
If someone suffers from prescription drug addiction without seeking treatment, the consequences can be severe. They may experience organ damage, overdose, mental health disorders, legal problems, financial issues and strained relationships. Addiction also can impair judgment, memory, concentration and decision-making. Individuals who do not seek help for their addiction also may develop higher tolerance as well as dependence on drugs, which can make it much more difficult to quit and increases the risk of withdrawal symptoms.
What are the withdrawal symptoms of benzodiazepine addiction?
Some of the most common symptoms of withdrawal for those suffering from benzodiazepine addiction include sweating, nausea, tremors, confusion, anxiety, insomnia, seizures, hallucinations and agitation. These can range in severity and duration depending on the type, dosage and length of benzodiazepine use. The symptoms can start within hours or days of stopping drug use and may last for weeks or even months. Withdrawal from benzodiazepine can be dangerous and even life threatening without medical supervision.
How crucial is family and social support in prescription drug addiction recovery?
It is very important that those seeking treatment for prescription drug addiction have the support of family and friends throughout the process. This is because they can provide the emotional, practical and motivational support patients need to achieve recovery. Having loved ones close by during the recovery process helps them deal with stress, cravings, triggers and negative emotions that can lead to relapse. Family and social support also creates a positive and supportive environment that encourages those receiving treatment to stay sober and continue their recovery.
What makes southern Arizona ideal for recovering from prescription drug addiction?
This area of the state features beautiful landscapes and weather that can help patients recover from drug addiction. The natural beauty, tranquility and diversity of the region can help enhance the healing process. With plenty of sunshine and warmth as well as various natural attractions such as mountains, canyons, rivers, lakes and forests, there are many opportunities for outdoor activities. This is essential to help patients relax and feel at ease as they undergo treatment. The region's rich cultural heritage and history also may inspire patients to learn and grow during their time in rehab.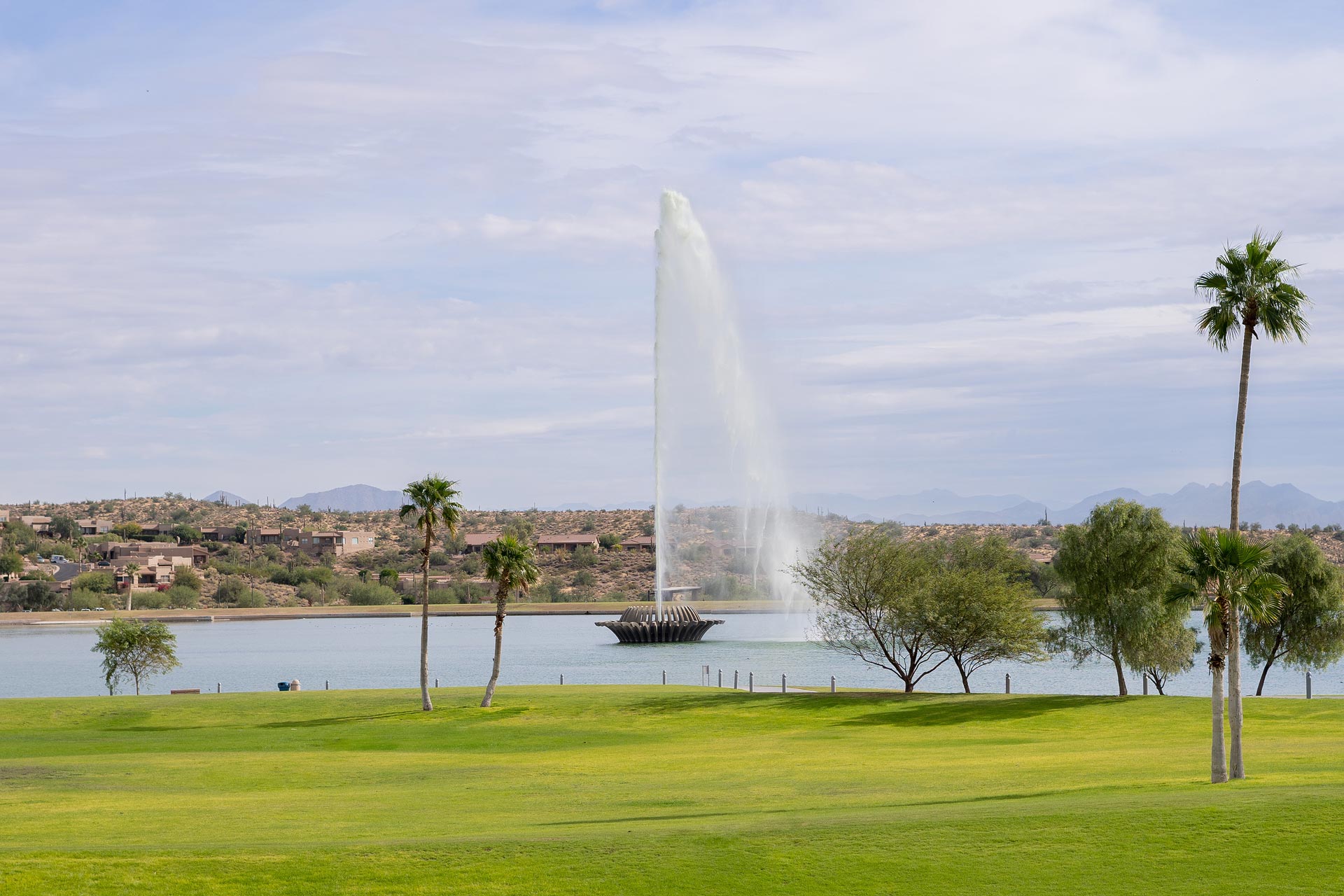 Fountain Hills Recovery is here to help.
Call us now at (800) 715-2004 to begin your journey towards a life free from the grips of substance abuse and behavioral health disorders.
"*" indicates required fields