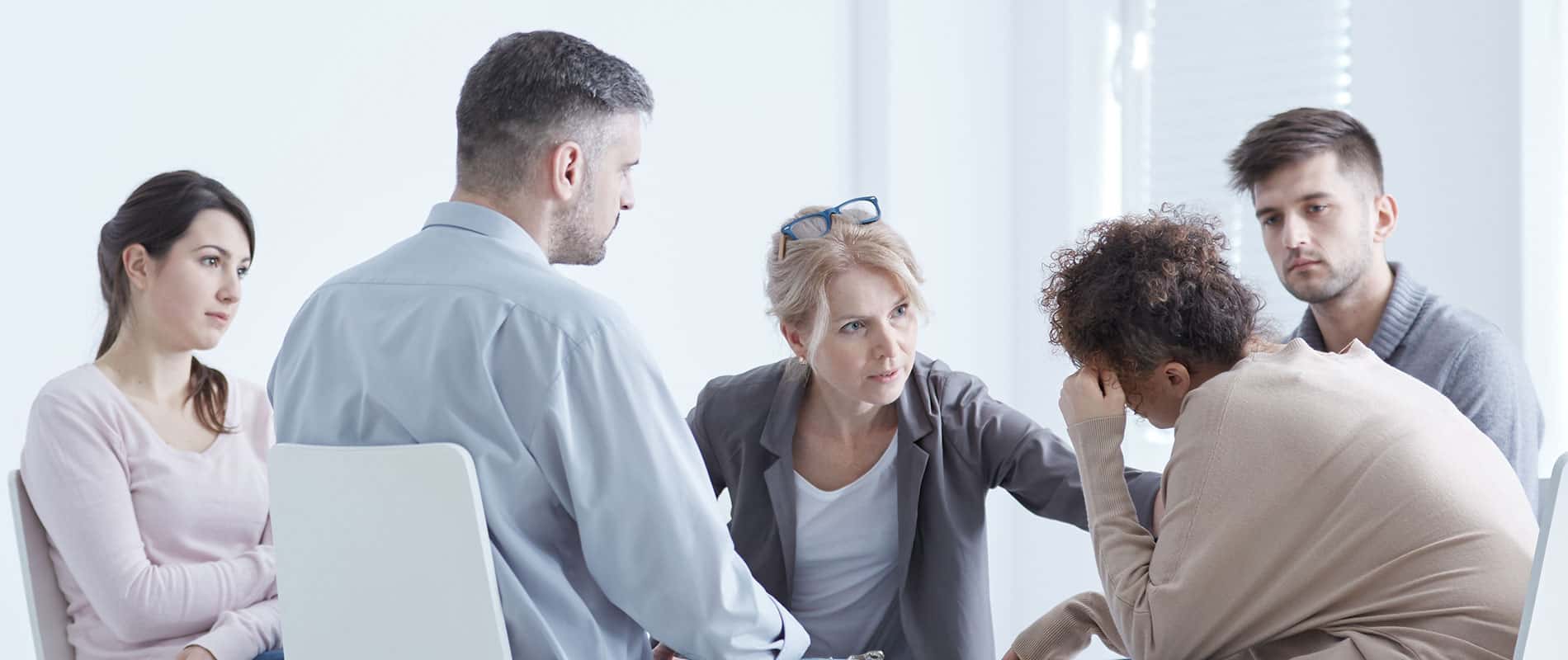 Evidence-Based Addiction Counseling and Therapies
Your information is always kept private.
"*" indicates required fields
Empowering Clients to Move Forward with Evidence-Based Addiction Counseling and Therapies
Whether a patient is part of our intensive treatment or is participating in our outpatient program, he/she is bound to go through some type of counseling or psychotherapy. Individual one-on-one counseling sessions are inevitable at the start of every substance abuse treatment program. Addiction specialists and counselors often intervene at the request of family members who are worried about their loved ones. Abstinence-based addiction counseling is crucial for the patient's initial success in overcoming drug or alcohol abuse.
On the other hand, psychotherapy is vital for creating room for change. Various types of psychotherapy can help the patient feel safe and comfortable in his own skin. Others provide positive coping mechanisms, allowing the patient to handle and re-process stressful situations in a healthy manner.
Here at Fountain Hills Recovery, we have a multi-disciplinary approach to treating addiction. Our substance abuse treatment center in Arizona features a variety of holistic therapies and alternative methods to help you or your loved take back control and reach total wellness. While our alternative methods have shown to be very useful, traditional addiction counseling and various types of psychotherapy are still the backbones of our programs.
CBT, DBT and EMDR Therapy
Finding the motivation for change after a long history of substance abuse is borderline impossible without professional help. The lifestyle of alcohol and drug abuse goes hand in hand with a negative mindset, so in order to spark the need for change, we need to address the mindset first. This can be done through various forms of cognitive behavioral therapies.
For instance, Dialectical Behavioral Therapy (DBT) and Behavioral Modification Therapy have shown excellent results in reshaping destructive behavior into more productive ones. DBT, in particular, has helped patients who lack interpersonal skills and need to rebuild family relationships.
Those who experienced trauma from past events in their lives have had tremendous success by participating in Eye Movement Desensitization and Reprocessing Therapy (EMDR). Trauma-related issues, even from the person's childhood, can easily lead to drug and alcohol abuse in the future. Addressing these issues simultaneously while trying to treat addiction is essential for preventing relapse.
Addiction Counseling Therapies We Specialize In
Cognitive Behavioral Therapy (CBT)
Trauma Focused CBT
Individual and Group Therapy
Rational Emotive Behavior Therapy (REBT)
Dialectical Behavioral Therapy (DBT)
Occupational Therapy
Motivational Interviewing
Behavioral Modification Therapy
PsychoEducational Group Therapy
Therapeutic Processing Group Therapy
Get Started at Fountain Hills Recovery
If you're looking for a rehabilitation center that offers the highest level of services and has a dedicated group of staff members working around the clock to help you overcome your substance abuse, you've found the right place. The goal of our addiction treatment center in Arizona is your long-term success in leading a long and happy sober life. Take the first step by contacting our team today.

Begin your journey today.