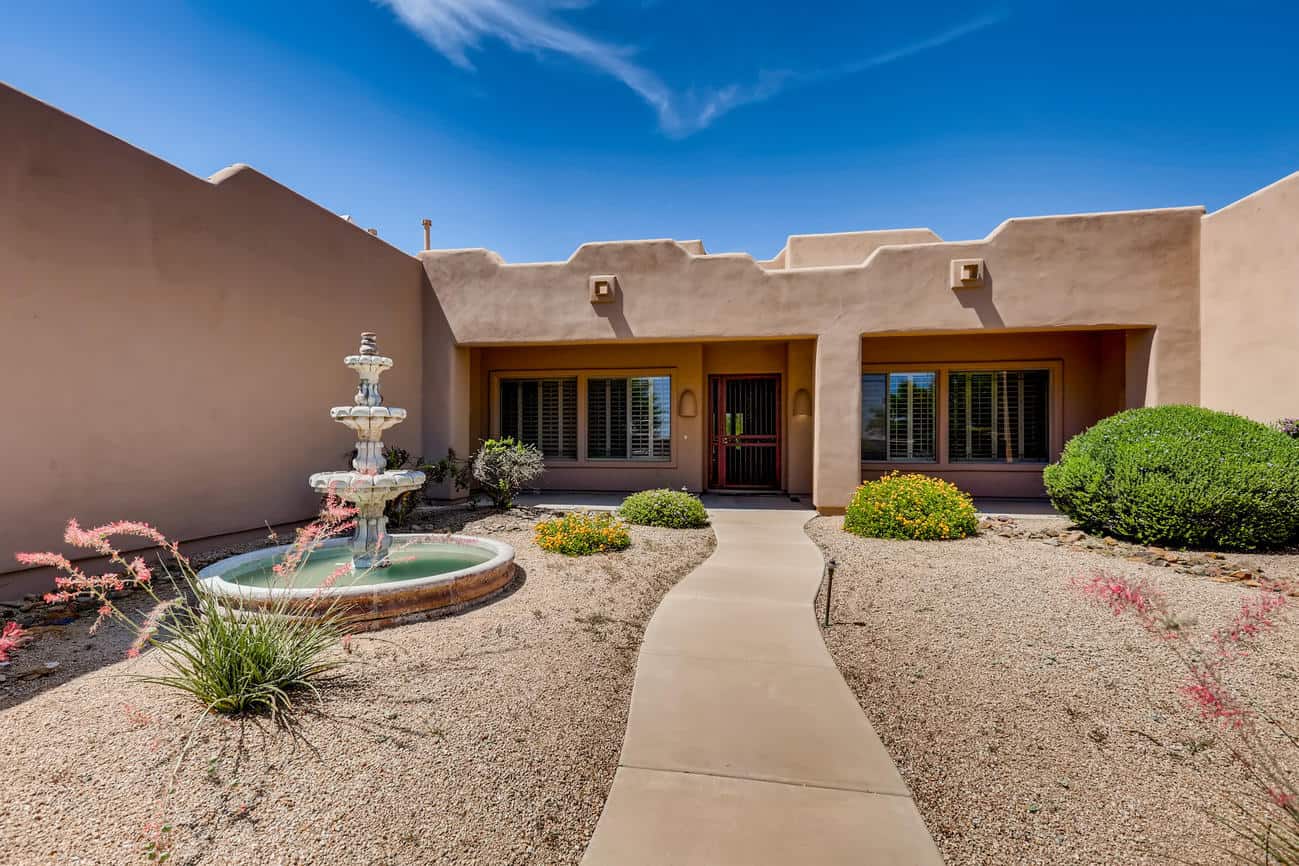 Inpatient Residential Treatment
Inpatient Drug Rehab Arizona
Substance abuse isn't the path to lasting happiness. And when you've finally decided you've had enough and no longer want addiction running your life, you need a way out. At Fountain Hills Recovery, our residential addiction treatment center in Arizona can be just the solution you're looking for. This is your first step in our continuum of care that can help you quit and achieve lasting sobriety.
What To Expect From Our Inpatient Rehab in Scottsdale
The primary focus of our residential treatment program is medical and mental stabilization. If residential treatment is deemed necessary, you'll be welcomed into our luxury inpatient rehab facility in Scottsdale, Arizona where you'll live and receive treatment 7 days a week.
Unlike some other Arizona inpatient drug rehab centers, our residential program takes no more than 10 clients at a time. That means you'll receive a balance of highly personalized and private one-on-one treatment and group interactions designed to help you slowly rebuild connections and support.
During your time at Fountain Hills Recovery's residential treatment program, you'll experience the following:
1. Personalized Assessment and Care
Residential addiction treatment is most effective when it's tailored to your unique needs, triggers and medical situation. That's why our team begins with an in-depth assessment of your addiction and mental health state before you begin treatment. Our assessment helps us get to know you as an individual, so we can personalize your treatment approach to what will work best for you.
2. Sub-Acute Detox
Once your assessment is complete and you enter inpatient rehab, your first step of treatment is to detox and get the drugs out of your body. With 24-hour medical monitoring, we are able to administer medication-assisted treatment directly. This means that if you need medication to help ease your withdrawal symptoms, we have the ability to administer those medications immediately to you on-site. Our strong focus on medical stabilization allows you to detox as safely and comfortably as possible.
*If we determine that you need acute detox for severe alcohol or drug addiction, we'll work with you to get the detox you need before you return to Fountain Hills Recovery to continue treatment.
3. Evidence-Based and Experiential Therapies
Beyond high-quality medical care, your recovery from addiction requires a holistic approach that heals, rejuvenates and strengthens your mind and body. During your daily treatment sessions, you'll experience evidence-based therapies, such as individual and group therapy, Cognitive Behavioral Therapy (CBT), Functional Family Therapy and Trauma therapy practices like EMDR. You'll also be able to participate in experiential therapies like equine therapy, yoga, outdoor therapy and much more.
Why Fountain Hills For Residential Addiction Treatment
Addiction has a menacing knack for making you feel alone, despite that being as far from the truth as possible. At Fountain Hills Recovery, our residential treatment program is designed to eradicate all the ugly thoughts and feelings addiction made you think about yourself and help you rebuild the connections and purpose you lost.
Our inpatient rehab offers the following benefits:
Connection. Connecting with other people and building a healthy support network are key to overcoming addiction. During residential treatment, you'll have the opportunity to connect with our medical staff and therapists, and develop positive, supportive relationships with other clients. You'll also begin to learn how to reconnect with loved ones and friends outside of treatment.
Focus on Your Mental Well-Being. Getting to the bottom of why you started drinking or using drugs in the first place is necessary to help you avoid and manage triggers and cravings in the future. Your daily schedule of evidence-based and experiential therapies will help you improve and strengthen your mental health, a significant factor for long-term recovery.
Personalized Treatment. Addiction isn't a one-size-fits-all experience, so neither should your treatment plan. Unlike larger facilities or hospitals, our residential program only treats 10 clients at a time so that our staff can provide each individual with the care and attention they deserve. You'll get the customized treatment you need to effectively detox from substance abuse and prepare for the next step of your addiction rehab journey.
Continuum of Care. There's more to addiction recovery than just getting the alcohol or drugs out of your system. It takes time, patience and the right levels of care to help you develop the habits and skills necessary to avoid substance abuse in the future. That's why we offer a continuum of care, starting with residential treatment and ending with outpatient treatment. Completing all levels of care at Fountain Hills Recovery will set the stage for lasting recovery and help you maintain a happy, healthy life after addiction.
Start Your Recovery at Fountain Hills Recovery
Alcohol or drug use may offer you short-term relief from your trauma, depression or anxiety, but it causes more problems than solutions. If you're ready to beat your addiction, Fountain Hills Recovery can help.
Contact us to learn more about our residential addiction treatment program or schedule a tour of our facilities today.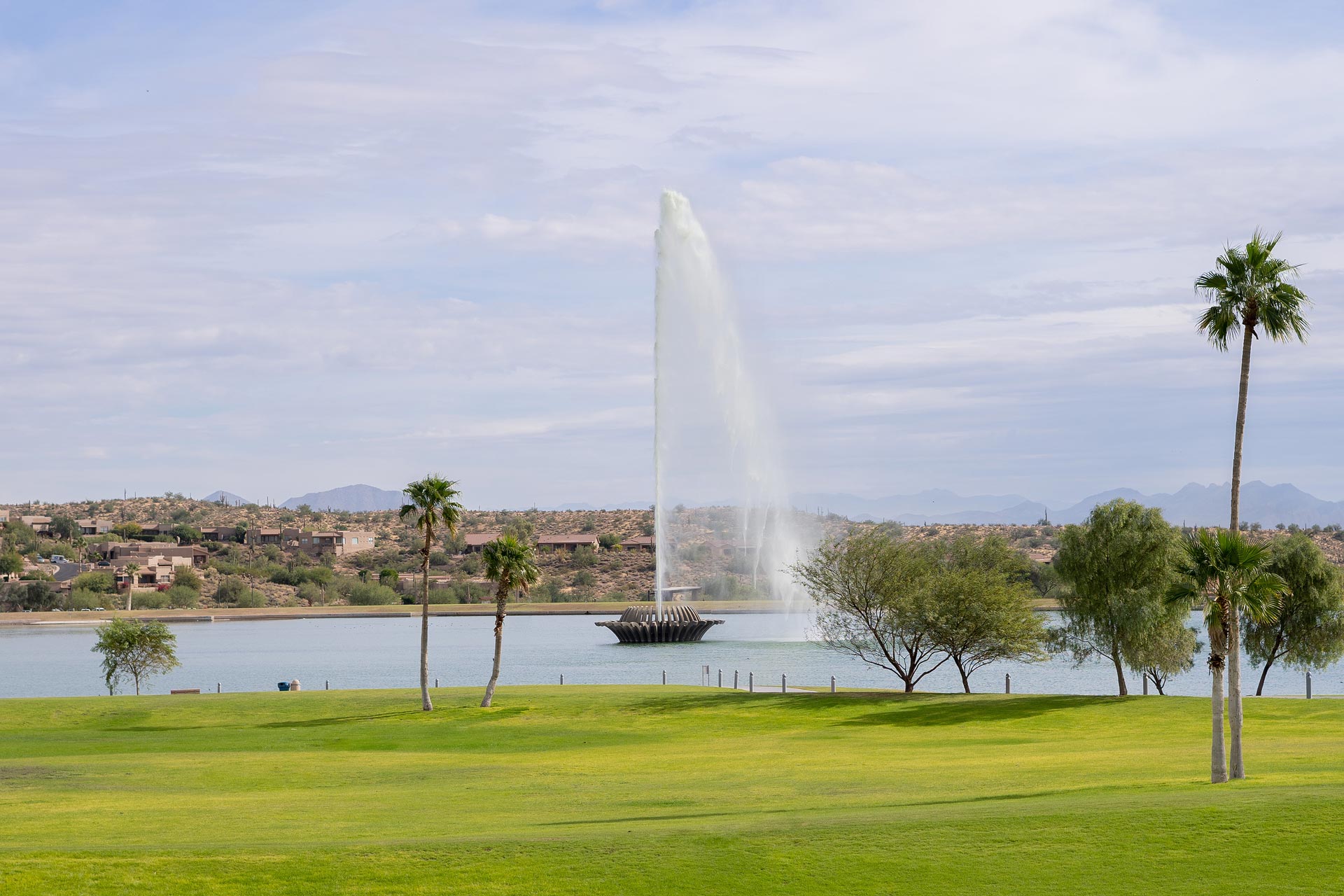 Fountain Hills Recovery is here to help.
Call us now at (800) 715-2004 to begin your journey towards a life free from the grips of substance abuse and behavioral health disorders.
"*" indicates required fields