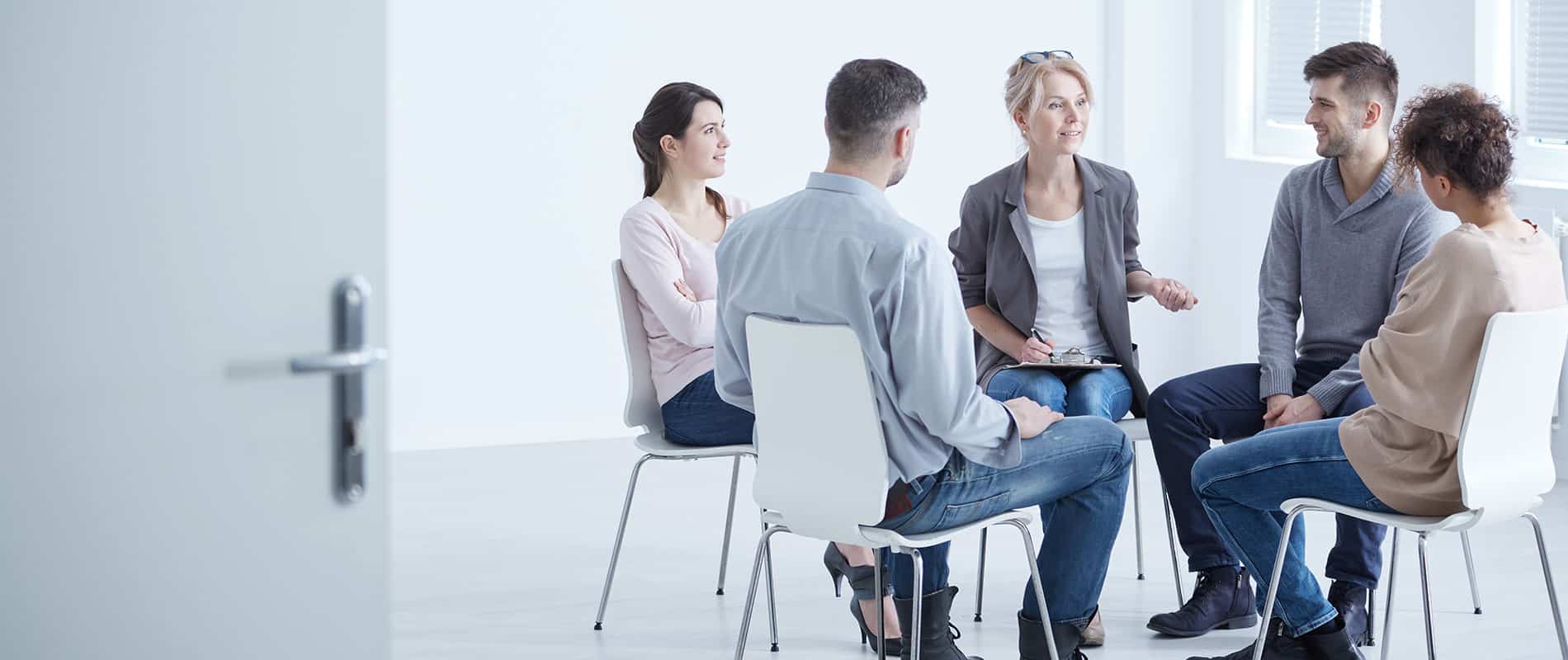 PsychoEducational Group Therapy
Your information is always kept private.
"*" indicates required fields
Therapy teaches people how to cope with the issues that are affecting their quality of life. However, not all people can get the same benefits from therapy, especially if they are struggling with a life-changing problem. Psychoeducational group therapy is great for people who are battling against a variety of phobias, including social phobia, and is also beneficial for people who are battling against addiction.
Here at Fountain Hills Recovery, we aim to gather groups of people who share a similar problem and educate them both about their disorders and ways of coping with the aforementioned predicaments. Psychoeducational group therapy is a form of therapy that allows you to become a part of a particular group that won't question or judge your past behaviors, but rather encourage you to change your life for the better.
Helping You to Conquer Your Issues and Move Forward
Our primary goal is to help our patients by offering them insights into the things they are doing wrong. It's not always easy to break and radically change one's life habits, but that's where the group kicks in. It has been proven that working in groups allows people to feel more accepted and realize they are not the only one with a particular problem. Since the group meetings are confidential, patients can open up to each other and create a safe space within the group.
While there aren't many rules at play here, the most important thing one should remember is to treat others with respect. Opening up to a group of strangers and sharing your deepest fears is hard in and of itself, let alone being judged for your actions.
Our staff is more than willing to lend a hand and show you some of the most frequently used methods for eradicating or alleviating phobias and addiction. Our goal is to identify and point out the elements in your life that have an adverse effect on your health and overall wellbeing.
If you're not sure whether this is the right thing for you, here are some benefits of psychoeducational group therapy you should keep in mind:
Helps you learn more about your condition
Helps with social skills and allows you to open up
Teaches you that you are not alone
If you need help to overcome a particular issue, don't hesitate to pick up the phone and give us a call, we will be more than happy to lend you a hand!

Begin your journey today.