People who need treatment for a drug or alcohol addiction usually don't take the time to explore their options for therapists and facilities. At the time of an incident of alcohol poisoning or an overdose, there's no time to wait until a treatment center opens its doors open at 9 am. The next best place is the nearest emergency room. People dealing with chronic pain are increasingly becoming addicted to pain medications. When they are out of meds and feeling like they need a fix, they may visit an emergency room to plead with a physician for an emergency prescription for pain medications. Emergency rooms are designed to stabilize patients and recommend a follow-up course of treatment.
A follow-up course of treatment is just what people struggling with addiction need; however, they need to be willing to seek an appropriate program and follow it through. That's often where the trouble starts. When hospitals catch on that a particular patient becomes a repeat customer and doesn't follow through, the patient can always take the easy way out and just visit a different hospital or physician. In this way, health care providers unknowingly enable addiction.
As a result of the growing opioid problem, hospitals are under pressure to monitor opioid use. The Joint Commission on Accreditation of Healthcare Organizations (JCAHO) issued new standards to help identify at-risk patients for addiction, limit access to opioids, and assist patients with treatment options. The National Committee for Quality Assurance (NCQA) also released a Healthcare Effectiveness Data and Information Set (HEDIS) update for 2018. The update redesigned quality measures in keeping with JCAHO's standards to aid in the overall effort.
New JCAHO Requirements
New JCAHO requirements apply to accredited hospitals and become effective January 18, 2018. In part, the rules require hospitals to have identified area drug and alcohol treatment programs so that they may appropriately refer patients for aftercare.
The new JCAHO rule is helpful in numerous ways. First, it requires hospitals to identify the party in their facility that is responsible for pain management and safe opioid prescribing. In addition, hospitals will need to identify and monitor high-risk patients.
Hospitals and physicians will get some help from technology in their efforts. JCAHO's efforts will facilitate databases so that clinicians can monitor drug diverson
JCAHO recognizes that hospitals cannot succeed in this alone, so they dedicated a portion of the rules to involving patients in the process of helping to develop their treatment plans, set realistic expectations, and identify measurable goals.
Aiming for a comprehensive approach, JCAHO encourages engagement and input from stakeholders, patients, experts, and others. The plan calls for a Technical Advisory Panel (TAP) that represents health care advocates and organizations to discuss innovative, safe ideas in the field of pain assessment and management. JCAHO recommends that members of this panel should schedule learning visits to hospitals to learn more about pain assessment and management and the safe use of opioids.
JCAHO didn't want to be remiss about making lots of recommendations on paper that would have little or no bearing in practice. To cover this base, they formed a Standards Review Panel (SRP) that is responsible for reviewing and drafting standards for pain assessment and management as they appear in practical application. The panel is comprised of representatives from organizations or professional associations who can provide a "boots on the ground" perspective.
NCQA Releases a HEDIS Update
Over 90% of America's health plans rely on a tool called HEDIS to help them measure their performances on important dimensions of care and service. HEDIS describes 81 measures across 5 domains of care. NCQA recently released a HEDIS update that relates to the quality of measure for the new JCAHO pain assessment and pain management rules.
The update recommends that hospitals assess the rate of health plan members age 18 and over who receive high dosages of opioids on a long-term basis. The HEDIS update also suggests that hospitals assess the rate of health plan members who are 18 or older who obtained opioids from multiple prescribers or multiple pharmacies.
In addition, the HEDIS update requires hospitals to include complete and valid documentation in the patient's medical record.
Fountain Hills Recovery Fills the Gap for Hospital Emergency Rooms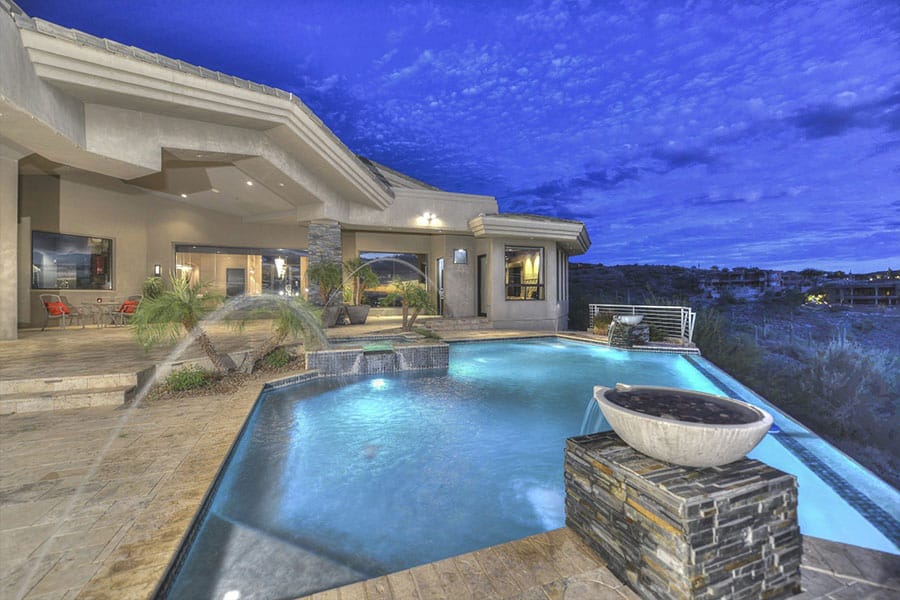 It's unrealistic for us to expect hospitals to solve the opioid problem on their own. They need the assistance of community partners to sister their efforts in helping patients in crisis move from stabilization to recovery.
Dealing with addiction isn't something that most people know how to do on their own. The first call to a therapy program often yields more questions than answers. Prospective patients need to know:
·             Can I take time away from my job for treatment without being fired?
·             How long will my treatment program take?
·             What are some of the options for treatment programs?
·             Will I need to live away from home? For how long?
·             What are some of the ways I could fund my treatment?
·             What are the options for aftercare?
·             Are there specialized programs for women? Men? First Responders? Nurses? Pilots?
We work with hospitals across the United States to identify the most appropriate treatment needs for their patients to help them on their way to recovery. Fountain Hills Recovery  takes into consideration the patient's career, lifestyle, family support, and other before admitting them into the their luxury rehab.
Fountain Hills Recovery and many other programs is a necessary link for hospitals. Our staff takes the time to assess patients' needs for aftercare so that hospitals can focus on their primary goal of stabilization.
The opioid problem didn't happen overnight. The problem encompasses many people in addition to addicts. It will take many organizations and individuals including doctors, hospitals, addictions centers, patients, and companies like Fountain Hills Recovery to restore a healthier, drug-free society.
If you or a loved one is struggling with an opioid addiction, contact us today.