Who is your favorite singer? Favorite actor?  I'll bet you didn't have to think about your answers very long. Have you asked those same questions at a time when you needed a conversation starter? Undoubtedly, you've seen such queries posed as security questions on your personal accounts. From music concerts to comedy and acting, America idolizes big entertainment and red carpet celebrities.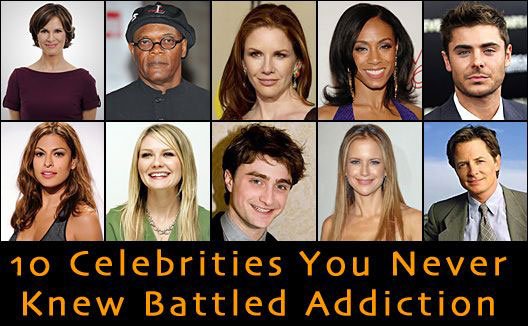 Many starry-eyed youths with big talent strive to realize their dreams of superstardom, though few of them actually achieve it. The greater a celebrity's fame, the better their fans want to know them. Superfans eagerly anticipate the next big movie, song release, or music video. Enter the paparazzi, following the stars relentlessly, scrutinizing them for the slightest sign of a blooper or a blunder to blast the pages of the latest scandal magazines.
Singers and actors on the road to fame celebrate every successful achievement with awards, acclamation, and red carpet events. Alcohol and drugs flow freely at the after parties. For those who indulge, when the party is over, it's time to sober up and start the cycle all over again.
Fame and fortune don't exempt celebrities from many of the same issues that everyone else struggles with that can lead to drug or alcohol abuse. The difference is that fortune allows them easy access to substances to fuel their addictions. Fame causes them to isolate themselves to hide it from their adoring fans.
When you look beyond the red carpet and the lights of Hollywood, you'll find that some of the biggest stars complain about physical pain, performance anxiety, reputational anxiety, and trouble sleeping. The pressures of stardom can quickly turn an honest prescription for a genuine medical problem into addiction and untimely death.
While the movies and music of superstars live on, their worshipping fans grieve the loss of future works that will never be created. In retrospect, could we have saved some of the great ones? Let's take a look at what we can learn from the addictions of celebrities.
Michael Jackson
Michael Jackson's addiction started shortly after he filmed a Pepsi commercial in 1984. During the 6th take of the commercial, the pyrotechnics went off too early and set his hair on fire. Michael sustained 3rd and 4th degree burns on his scalp and face. Michael started taking prescription medication to deal with pain from the burns and kept taking them to manage sleeplessness and exhaustion.
When increased public scrutiny brought allegations of child molestation, Michael denied the allegations. During his statement he publicly admitted that he was hooked on prescription drugs. He stated that he would go to rehab, but he never did.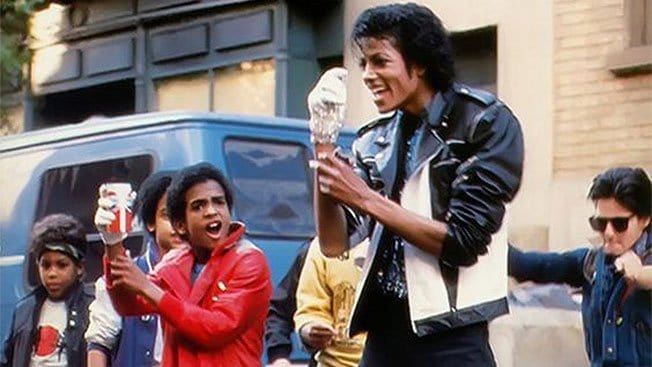 Friends of Michael Jackson noted that his health began to decline and he may have gone as long as 60 days without sleep. He went to his final resting place in 2009, at the age of 50.
Michael was in denial that he had a drug abuse problem, though friends tried to warn him. Jackson's spokesman, Brian Oxman, said that enablers played a role. Michael's ex-wife, Lisa Marie Presley left him when he chose drugs over her. His other ex-wife, Debbie Rowe said doctors one-upped each other to get him drugs.
Lisa Marie and Michael's daughter, Paris, have gone public about their struggles with addiction and have gone to rehab.
Prince
Like Michael Jackson, Prince started his bout with prescription medications to treat physical pain after a performance. Prince strained his hip while on stage. The pain continued throughout the rest of his life, nearly crippling him. At his worst, he was taking up to 80 pills a day to keep the show going and his fans happy.
Prince largely denied his prescription drug abuse, though people who were close to him tried to get him into treatment for addiction. Prince was scheduled to see a doctor to talk about prescription abuse rehab the day after he accidentally died from an overdose of fentanyl in 2016.
Elvis
Elvis, the King of Rock and Roll, died from an overdose of prescription drug abuse in 1977. Like Michael Jackson, Elvis fought sleep and exhaustion problems due to a grueling concert tour schedule and high expectations from fans. Fame and the dogged pursuit by the paparazzi led Elvis to isolate himself from public view. He fought to hide a middle-age weight gain and the effects of aging from superfans across the globe.
Elvis's wife, Priscilla, and others close to Elvis were aware of his drug abuse, but like many others who were close to celebrities, she was unable to convince him to go to rehab until it was too late.
Marilyn Monroe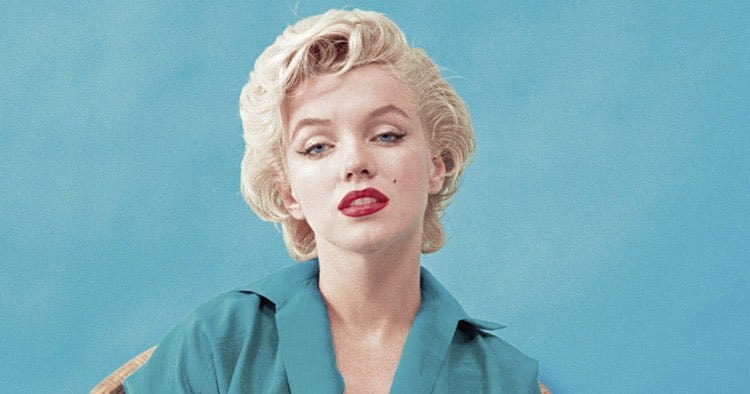 Marilyn Monroe was a self-made woman who had a rough start in life. She spent much of her childhood in foster care and had a transient life through her formative years. None of that stopped her from becoming the largest sex symbol of the 50's and 60's.
Her biographies talk about her not having any role models as a young girl. Biographies also tell of sexual abuse as a child that may have contributed to mental health problems during adulthood like depression, anxiety, insomnia, and possibly bipolar disorder. Other health problems like endometriosis and gall bladder disease contributed to her tendency towards prescription drugs and alcoholism, which ultimately became addictions.
Monroe also used her fame to manipulate doctors into feeding her habit with prescription drugs. A voluntary admission to a rehab center failed to control her addiction. She died in 1962 from an apparent or accidental suicide. Marilyn's doctor and housekeeper were worried about her mental state prior to her death.
Heath Ledger
One of the youngest casualties of prescription drug abuse was Heath Ledger, who died at the age of 28. His father and sisters spoke to him about the dangers of mixing medications. Heath justified mixing prescription drugs and sleeping pills by attributing it to his brutal acting schedule. Heath's family members suspect that Heath didn't have a true addiction and that his death in 2008 was due to a misuse of drugs rather than addiction. His family continues to work to raise funds for drug abuse awareness.
Does Caring Save Celebrities and Others from Addiction?
Celebrities may have different challenges than average members of society, but it doesn't exempt stars from the 5.2 million Americans over the age of 12 who use prescription drugs for non-medical use.
We can draw some parallels between Michael Jackson, Prince, Elvis, Marilyn Monroe, and Heath Ledger. Each of their addictions started with prescription medication for some combination of pain, exhaustion, sleeplessness, and performance-related anxiety. Those who were closest to them knew of their addictions, or in the case of Ledger, potential addiction. The celebrities all denied have addictions. Doctors that celebrities trusted got caught up in celebrity by increasingly prescribing drugs which enabled their addictions and ultimately led to their deaths. We can deduce that caring for celebrities with addictions in a personal and medical sense is not enough.
Caring for Celebrities Pre and Post Performance
Fame and fortune among top entertainers are here to stay, so what hope is there for the rich and famous to stop the cycle of fame, grueling schedules, and treating pain and exhaustion with prescription medications? The solution must come from within the Hollywood community.
The Hollywood set will need to spread awareness of the risks and susceptibilities of prescription drug abuse that high-profile fame causes. Celebrities will need to trade rigorous schedules in exchange for time to take care of their health needs before and after gigs. Fans need to give them that space.
The red-carpet community will need to embrace proper treatment and a healthier lifestyle. A-listers need to get rid of the stigma among themselves that entering rehab programs will inhibit successful careers. Family members of stars who lost their lives to addictions, like Lisa Marie Presley and Paris Jackson, have taken a good first step towards how to model taking care of their health over the risks of public scrutiny. The superstar community needs to save themselves.
"Lights, camera, action!" Cut to a scene where a beautiful young movie star steps out of her limo at the after party of her latest hit film to receive congratulations. The servers are handing out mock cocktails and there are no drugs anywhere in sight. The elites are all talking about how this is the "in" party and what a privilege it is to be invited. Everyone is talking about how after parties where drugs and alcohol flowed freely are "old school." The young movie star takes a week off to rest and recuperate and the paparazzi isn't allowed to come anywhere near her. The climax of this story is how quickly these parties become the trend that everyone is talking about. Hooray for Hollywood!
However, our celebrities are not the only one's suffering from addiction. If you or a loved one is in need of help today, contact us at 888.549.4037 to get the help that you need.