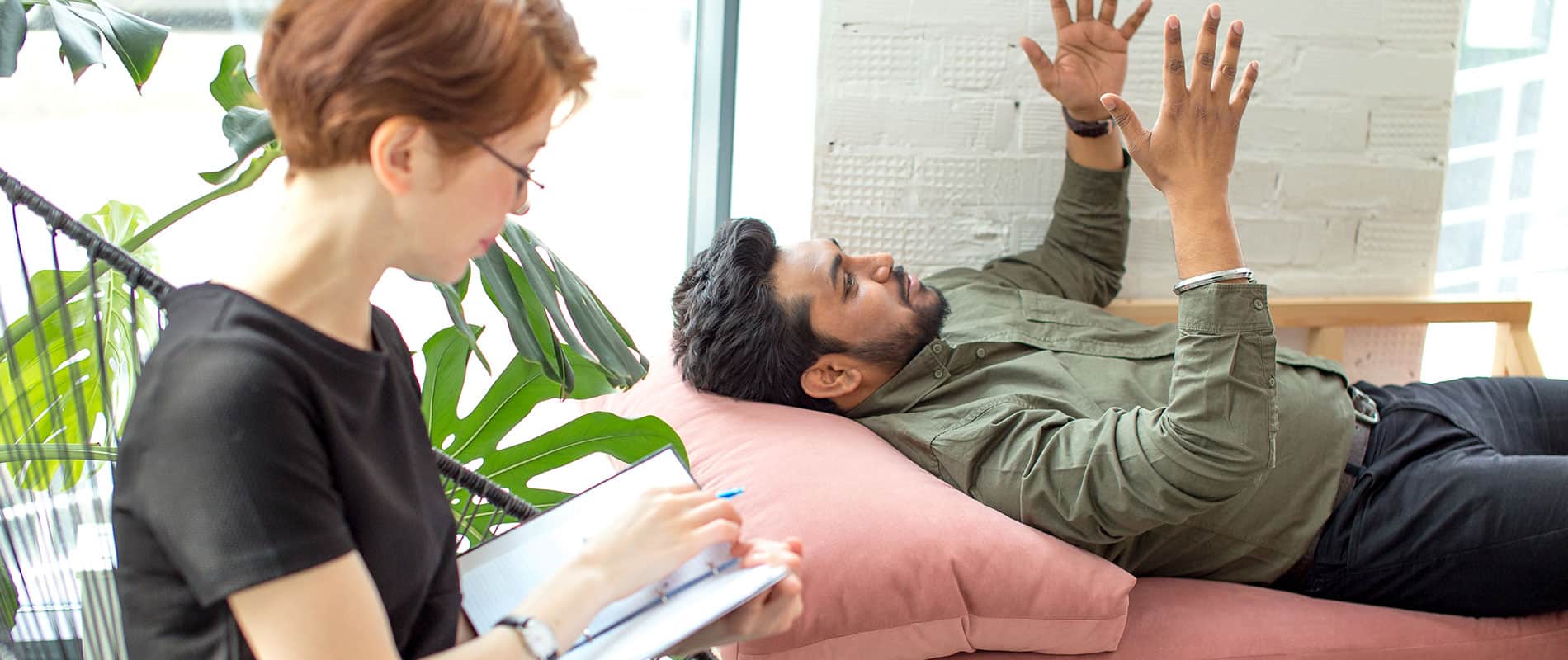 Trauma Focused CBT
Your information is always kept private.
"*" indicates required fields
Addiction is almost always a byproduct of a more significant underlying issue that can be linked to several mental illnesses or trauma. These are cases where our Dual Diagnosis approach is crucial to discovering the root cause masked by substance abuse. Treating both co-occurring disorders at the same time is the only way to prevent relapse and achieve long-term sobriety. In the case of trauma, we utilize several methods to rehabilitate our clients successfully.
Studies have shown that childhood trauma is the number one underlying cause of depression, anxiety, and many other mental illnesses that can lead to developing a habit of substance abuse. Likewise, people with stressful careers like First Responders often have post-traumatic stress disorder (PTSD) and turn to drugs and alcohol to disassociate from negative emotional experiences. Unfortunately, there is no going up on this downward spiral without receiving proper treatment.
Acknowledging the Relationship Between Trauma and Addiction
Once we have concluded the psychological assessment and discovered trauma as an underlying diagnosis, we can move forward with a concrete treatment program that will address these issues adequately. Trauma-focused cognitive behavioral therapy is specifically designed to address the emotional and mental health needs of those who have been emotionally scarred by a previous event in their lives.
Our licensed therapists utilize cognitive behavioral techniques to modify negative thought patterns and behavior, giving patients the necessary tools to adopt a more positive mindset. The therapy also focuses on improving skills related to stress management and communication. In some cases, we integrate family therapy into the treatment program as it can improve relationships among family members, thus building a strong support system that the patient can rely on.
Patients suffering from distressing and disturbing experiences linked to trauma need to feel safe in order to make progress in their fight against addiction. That's why creating a therapeutic and comfortable environment is key to a full and successful recovery.
If you feel stuck in your life, fighting your battle with addiction while still being haunted by trauma from past events, contact us via our website and schedule a consultation. Our experts can help you put your past behind, overcome your addiction, and fight for a better future.

Begin your journey today.