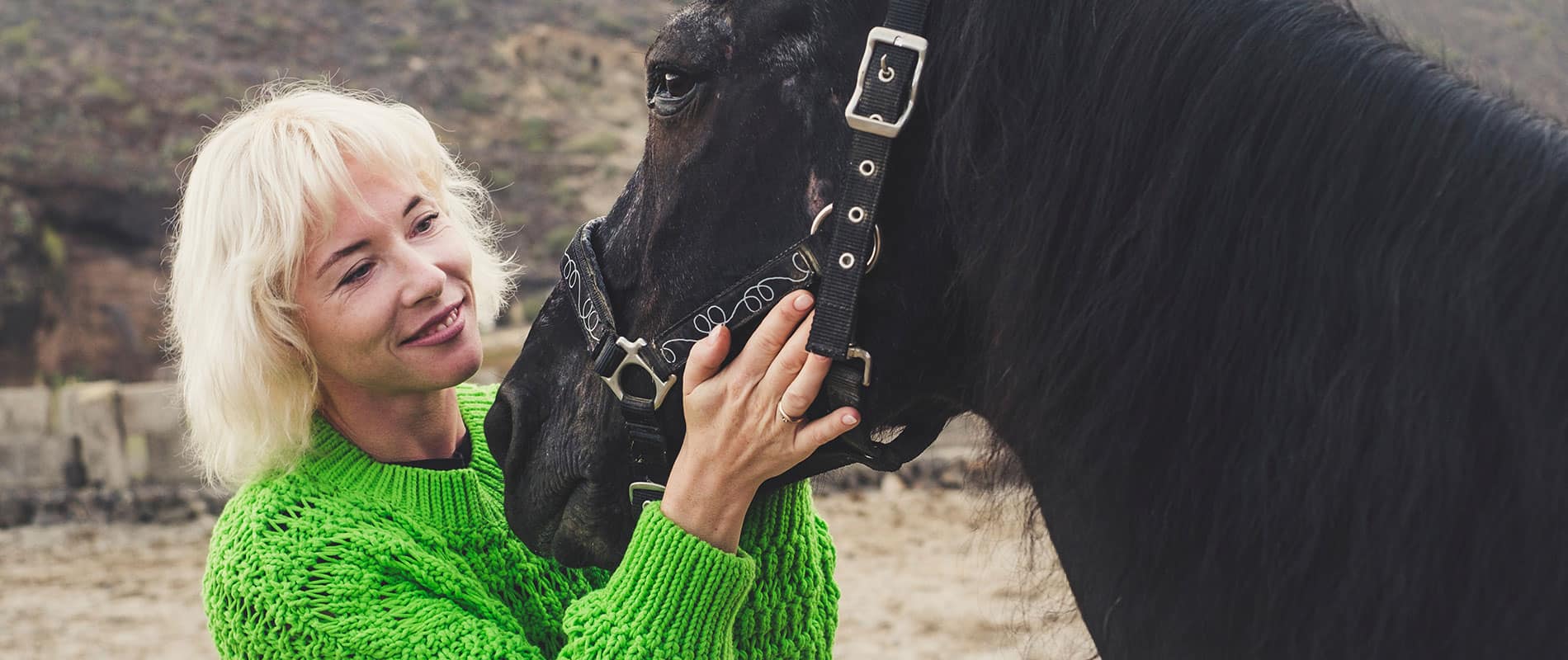 Equine Assisted Therapy for Addiction Treatment
Your information is always kept private.
"*" indicates required fields
Addiction is among the top 5 most serious problems affecting the modern world. It often flies under the radar until it starts taking its toll. Now, one thing everyone should remember is that it's never too late to commence a battle against addiction. However, the gravity of your problem depends on when you decide to acknowledge your issue. In other words, it's always better to start working on yourself sooner rather than later, but it's also important to keep in mind that it's never too late.
Equine-assisted therapy is a form of therapy that includes horses. Horses are well-known for being animals with the best therapeutic properties alongside cats and dogs, especially when it comes to treating people with severe substance abuse issues. Here at Fountain Hills Recovery, we aim to create positive interactions between horses and people, which then helps our patients with overcoming serious predicaments.
*We do not offer Equine therapy for the summer months of June, July, and August due to the extreme heat.
Equine Therapy for Addiction Treatment Yields Incredible Results
While equine therapy is somewhat new, it has shown incredible results throughout the years. For the most part, it's because it falls under the branch of Animal-Assisted Therapy in which a person interacts with animals rather than other people. The best thing about it is that it can sometimes yield better results than therapy with people.
However, the success of this particular treatment greatly depends on one's personal preferences. For example, some people simply aren't keen on interacting with animals, which is nothing out of the ordinary but requires different actions.
We strive to help our patients rehabilitate from their addiction in a way that's beneficial both for their health and mental stability. There are plenty of issues people battle against that cannot be addressed in traditional therapy, but rather with experiential methods such as equine therapy.
While not all people are perfectly viable candidates for this particular method, the vast majority is indeed eligible. If you're not sure whether this is the right thing for you, take a moment and check out some of these benefits:
Horses can sense one's feelings and respond accordingly, thus offering immediate feedback
Horses can help you improve both your social and cognitive skills
Horses offer unconditional love and a non-judging relationship
Horses can significantly improve your trust-building skills
Learn More About Our Equine Therapists
Our equine therapists are both experienced with utilizing horses to help those struggling with addiction.
Sheryl W. Harrison, Ph.D.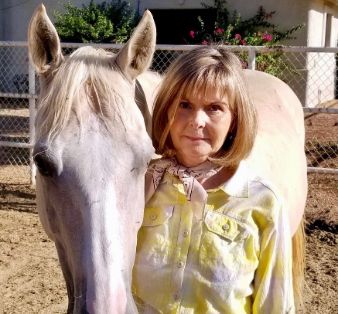 Dr. Harrison is a licensed psychologist in private practice in Scottsdale AZ. She has been a faculty member in the Clinical Psychology doctoral program at the Arizona School of Professional Psychology for 16 years where she taught courses in a variety of therapy approaches including Animal Assisted Therapy. She has taught courses in Animal Assisted Therapy as an adjunct professor in other doctoral and Master's programs as well.
She is certified as a mental health specialist in Equine Assisted Psychotherapy (EAP) by the Equine Assisted Growth and Leaning Association (EAGALA) and has passed the Equine Specialist in Mental Health and Learning workshop and Horsemanship Skills test of the Professional Association of Therapeutic Horsemanship Int'l. As part of her private practice she has offered equine assisted individual and group therapy along with her EAGALA certified Equine Specialist partner, Reg Saybrook, for the past nine years.
Dr. Harrison has a special interest in research involving EAP. To this end she has chaired seven dissertations that have investigated the effectiveness of EAP with a variety of patient populations including substance use disorders. AS a result of this interest, she served as the chair of the research committee of EAGALA for two years. A growing body of research has documented that EAP is effective in treating many disorders and populations. She has made presentations and offered workshops on EAP at state, regional, national and international conferences.
Reg A. Saybrook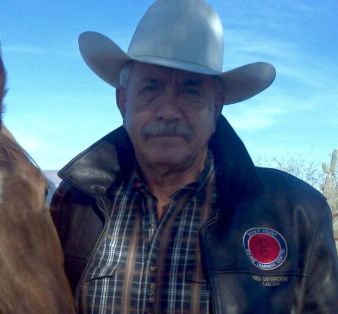 Reg has been a horse trainer for over 50 years, beginning at age 12 when he trained the horses on his family's cattle ranch in North Dakota as well as horses on neighboring ranches. For the past 35 years, he has been perfecting his own training technique which he calls the "Heart to Heart" approach, through his Double Heart Equine Learning Center. Much of his technique developed from his study of wild mustang herds which he began doing 35 years ago.
For the past 20 years, Reg has provided training clinics nationally and internationally, to other trainers and equestrians through his "Heart to Heart" clinics. He has provided workshops and clinics to instructors and volunteers at PATH Int'l and RDI (Riding for the Disabled International) therapeutic riding centers in the continental US, Hawaii, Canada, Bermuda and Australia. He has presented workshops on Equine Assisted Psychotherapy at local, state, regional and national conferences.
Reg is certified by the Equine Assisted Growth and Learning Association as an Equine Assisted Psychotherapy Equine Specialist and has served as the equine specialist with a number of mental health professionals. He has also completed the Professional Association of Therapeutic Horsemanship Int'l Equine Specialist in Mental Health and Learning certification workshop and Horsemanship Skills Test in 2012.
Contact Us Today
If you're struggling against addiction and are looking for an alternative solution, such as equine therapy, pick up your phone and give us a call! We will be more than happy to guide you through the process and follow your progress each step of the way.

Begin your journey today.